The MT-07 STREETBOX! is available! for the Yamaha MT-07
The MT-07 has a complete new type of shock: the 465.
This features a remote reservoir WITHOUT compression adjusters.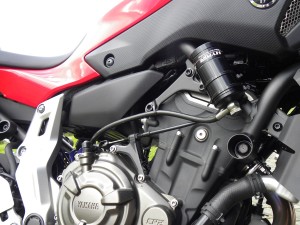 Since the shock of the MT-07 is constructed inside the frame in a very horizontal position and has just a little bit of stroke, the Hyperpro Sales specialists created a new type of shock, which places a reservoir to divide the gas from oil, on a different spot. To save costs for this "interesting budget" bike, we will offer this without the more expensive compression adjuster. the shock features manual preload adjustment and rebound adjustment
In the MT-07 STREETBOX! = shock + forksprings & oil at good price! (ref. SB-YA07-5AE)
Also: due to less quality of the original shock of the MT-07, we will not be making a replacement shock spring for this bike.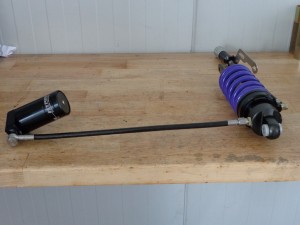 Fork springs and Rearshock are also available seperately…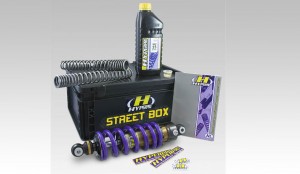 if you need more information, please sent an email to info@hyperpro.com, or contact one of our distributors in your country. You can find them in the "where to buy"  section by clicking this link "Distributors"