Steering Damper Honda CBR650F
Hyperpro has developed a very nice steering damper application for the Honda CBR650F
reference is MK-HO06-T010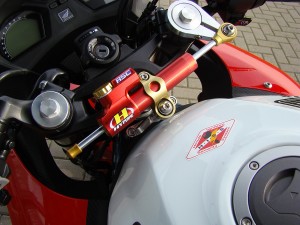 together with the mounting kit it is possible to mount a CSC or RSC steering damper on this CBR650F.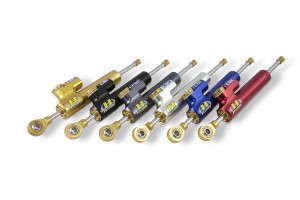 A steering damper give you more safety while riding the bike at the limit … and it looks just GREAT!
also available for this bike are a streetbox, shocks and springs!
check for availability with your local dealer or distributor.
#hyperpro #honda #cbr650F #steeringdamper #suspension