Kawasaki ER6 – Ninja 650 with Hyperpro
2012 KAWASAKI ER6 / NINJA® 650

All-new Chassis, Bodywork and Improved Power Delivery Make the Best Mid-sized Sportbike Even Better
They're known as "sweet spot" motorcycles: streetbikes so balanced, user-friendly and all-around capable that they stand well above their two-wheeled counterparts, forging lasting reputations as exciting, practical and stylish machines.
There aren't many such overachievers in today's narrowly focused two-wheeled world. Since its debut back in 2006, the multi-talented ER6 – Ninja® 650R has been a bona fide member of this elite group, winning accolades from owners and media alike. But for 2012, the massively reworked ER6 – Ninja 650 is better than ever.
Within the Hyperpro product line up, we fully developed well thought products for this popular bike which makes it even more fun to ride!
Shocks
Full adjustable shock (KA06-7AB) and emulsion shock (KA06-0AB)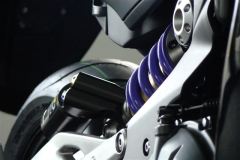 Springs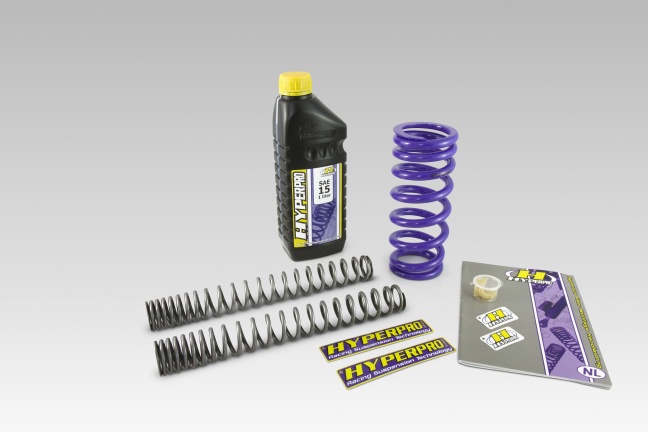 front fork springs and rear spring for OEM shock: code front fork kit – SP-KA06-SSA034 code rear spring – sp-KA06-SSB034 code combikit (front & rear) – sp-ka06-SSC034
Height Adjustment: this bike can be lowered with 20 mm to let the bike fit you! Code front fork kit – SP-KA06-SSA035 code rear spring – sp-KA06-SSB035 code combikit (front & rear) – sp-ka06-SSC035
Hyperpro advises to use both front and rear springs to lower the bike in a good way. It lowers the bike and give a better suspension, balance, shorter braking distance.
Steering damper: MK-KA06-T008 a toptank mountingkit available in black and gold. Together with a 75mm stroke Hyperpro Steering Damper in different colors.