Steering Dampers
Your bike reacts the way you'd hope for.
A steering damper, or steering stabilizer is a damping device designed to inhibit an undesirable, uncontrolled movement or oscillation of a vehicle steering mechanism, a phenomenon known in motorcycling as wobble.
Motorcycles with a short wheelbase and an aggressive steering geometry provides the ability to make very quick changes in direction. As a side-effect it is making the bike less stable, gives less feedback from uneven road surfaces, and is more difficult to control. If the front wheel is not completely inline from the direction of travel when it touches down after a small wheelie, it may cause an unwanted wobble. Steering dampers are factory installed on more and more high-end motorcycles, not only sport, but also naked and big allroads. This to counter these behaviours. So far the need. It gives comfort and safety. ...and Hyperpro offers the best!

A Hyperpro steering damper reduces this kind of risk to a bare minimum. Tank slappers and vibrations are intercepted by the damper. As a result, you have a bike that steers the way you're used to and reacts the way you'd hope for in unexpected circumstances. The Hyperpro Steering Damper program is divided into 2 levels; the CSC (Constant Safety Control) steering damper and the RSC (Reactive Safety Control) steering damper. Both steering dampers types are made with the highest precision to guarantee the quality and functioning of the steering damper.

BE AWARE THAT A LOT OF COPIES ARE AROUND. WE ARE NOT RESPONSIBLE FOR ANY DAMAGE OR OTHER CAUSES DUE TO THIS. WE URGE YOU TO BUY HYPERPRO STEERING DAMPER THROUGH THE OFFICIAL HYPERPRO NETWORK
CSC Steering Dampers
This is one of the top products in the range of "regular" steering dampers. It is a linear damping steering damper with 24 clicks to make a fine tuning possible. It gives the rider a comfort in riding, and the assurance of not getting knocked off by the quick steering movements of the bike.
RSC Steering Dampers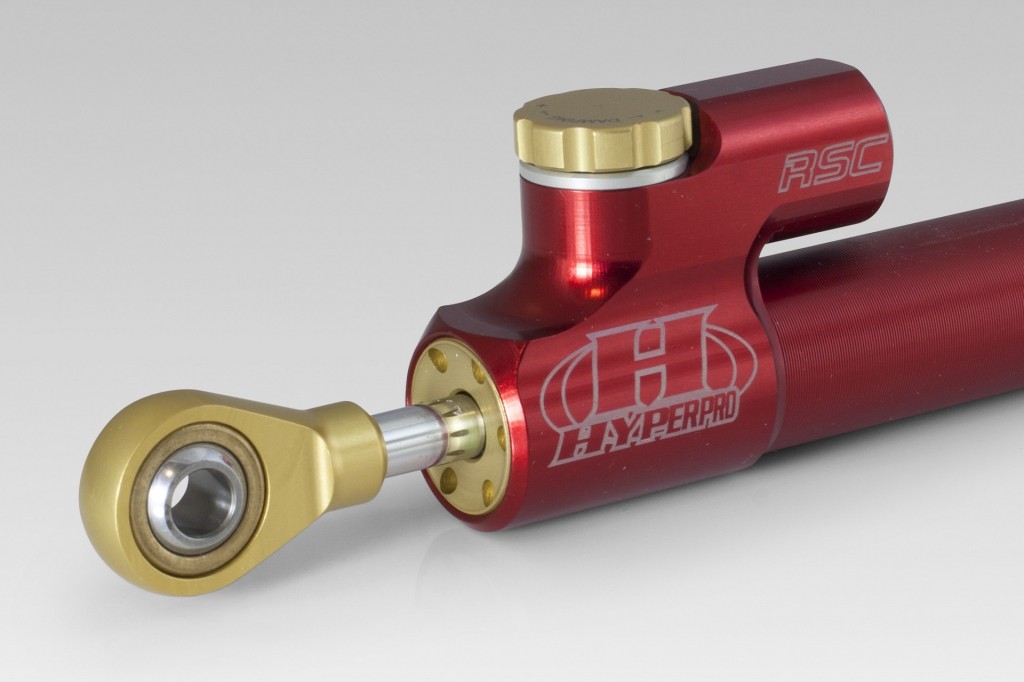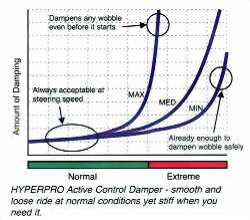 This one is unique in its kind and is superior to other steering dampers. It behaves like a linear steering damper when driving normal and it has all the functionalities of the CSC steering damper. However, when it comes to the real work, like tank slappers and wobbling, whereas the CSC steering damper will control the very quick movements, the RSC will react in a direct way with a lot of extra progressive damping. All of this just to give you the real support you need. As we say: "the best steering damper in the world!"
Both types of dampers are equipped with the following features:
Fully adjustable – Damping can be adjusted in 22 positions.
Fully reconstructable with spare parts availability.
Twin-tube clamp. This ensures that the clamping force of the tube-clamp does not obstruct the piston.
Low friction design due to Ø8mm piston rod with special surface treatment.
One-piece piston rod – Perfect alignment through the slide bearings and no excessive force on the piston.
Triple function seals. Dust scraper and double oil seal, ensuring that dust cannot enter and oil cannot exit.
Nitrogen pressurized heat expansion reservoir – Gas pressure prevents the forming of air bubbles.
Mounting kits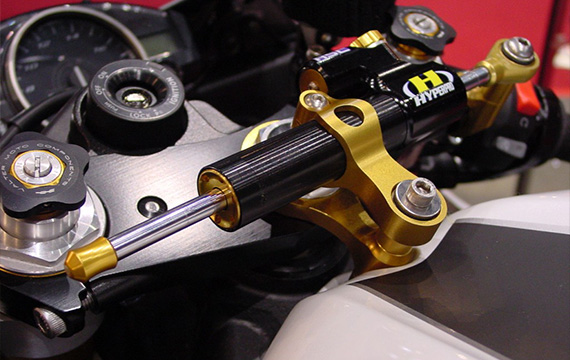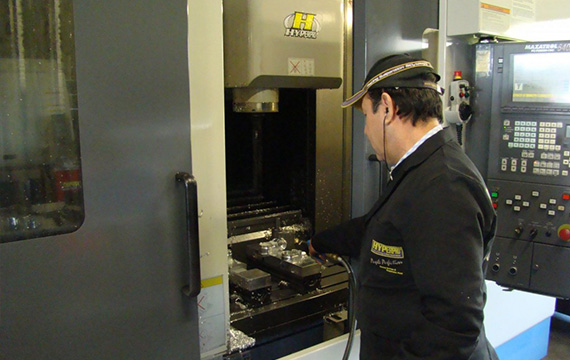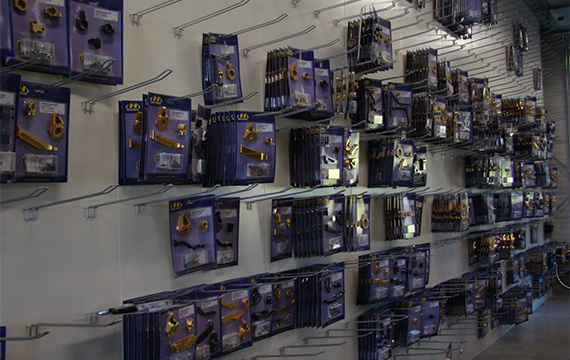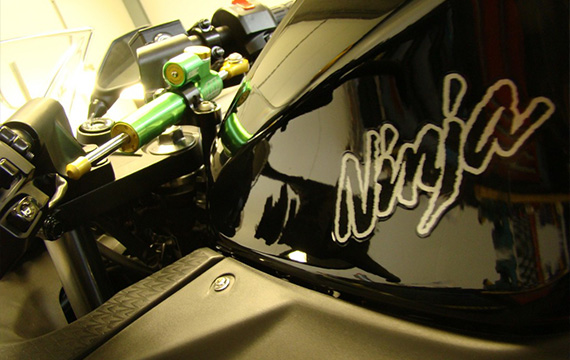 Hyperpro develops mounting kits to mount a steering damper to the bike. Our philosophy tells us that we want a steering damper, when possible, positioned on top of the tank where you can see and easily adjust it. We designed special mounting kits for every bike, because we don't want you to drill or cut in the bike. Moreover, it is a designed part, so it has to look nice. All of this gives us a range of over 200 bike specific mounting kits for steering dampers. Mounting kits are available in the colors Hyperpro Gold or Black. If your bike is not in our list, a wide range of clamps and brackets are available to mount into the bike yourself. All parts are developed, designed, manufactured and assembled in our own factory!
Available Colors: