INTERMOT NEWS: Hyperpro H49 | 49mm conventional Front Fork – 2017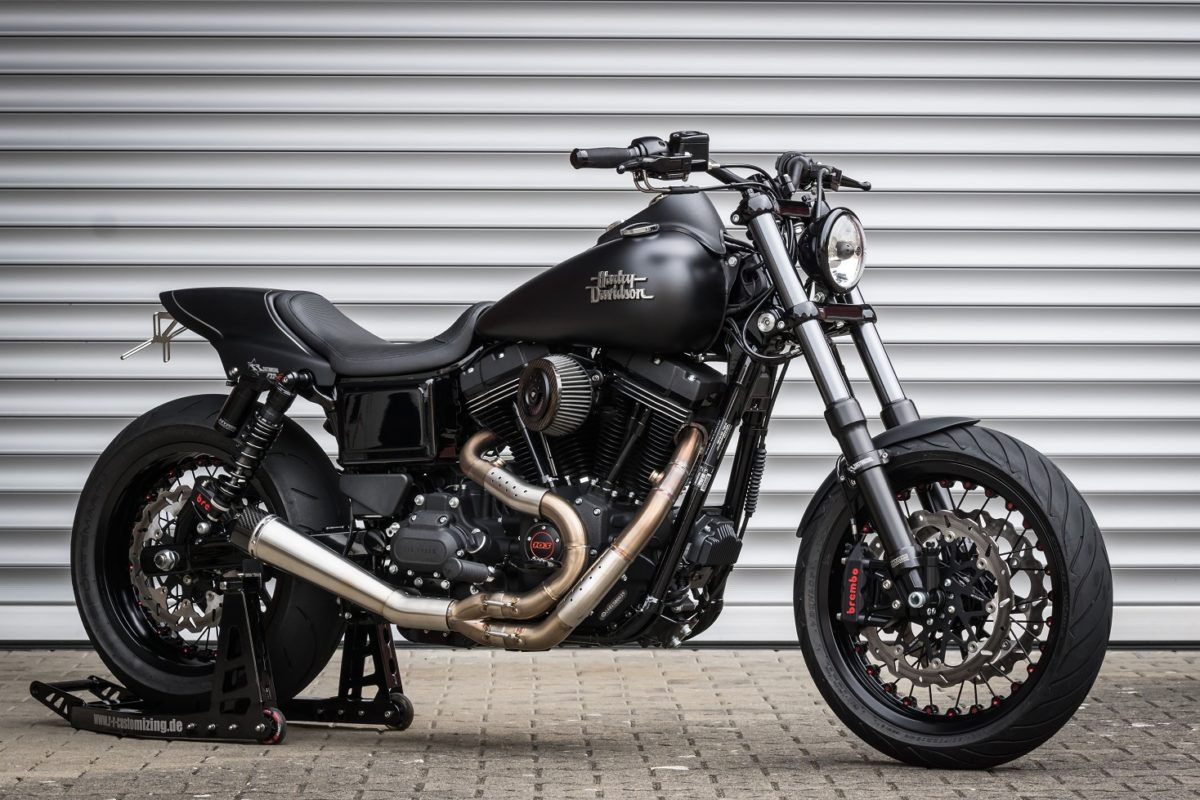 The art of suspension is not only making beautiful products, it is also offering beautiful technical solutions. Hyperpro managed to do this again with the H49, conventional 49 mm front fork.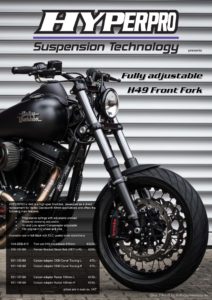 This unique piece of sophisticated development shows its quality in its stylish design and its functional features in the highest league of suspension. Equipped with the following specs, you can't deny this Front Fork, which is an absolute wannahave for bike lovers.
We cooperated with our HD and Buell specialist R&R Customizing to show our front fork mounted on their RRC FXD-R Dyna Street Bob special.
Available now in full black with DLC coated inner stanchions.
H49-BBB-815 Fork set H49 black/black 815mm €3250,-
830-101-B0 Fender Bracket Street Bob (SET L+R) €260,-
831-105-B0 Caliper adapter OEM Dyna/ Touring L €75,-
831-106-B0 Caliper adapter OEM Dyna/ Touring R €75,-
831-107-B0 Caliper adapter Radial 100mm L €130,-
831-108-B0 Caliper adapter Radial 100mm R €130,-
prices are in Euro ex VAT
H49 Front Fork Feature set:
 Specifications:
– 49mm diameter inner tube
– 30mm cartridge
– 30mm rebound piston
– 25mm compression piston
– stepless progressive fork springs
– bump spring
– top out spring
– low friction seals
Adjustments:
– adjustable Rebound damping (30 clicks)
– adjustable Low speed Compression damping (30 clicks)
– adjustable High speed Compression damping (30 clicks)
– adjustable Spring Preload (15mm range in 30 clicks)
– all adjustments can be done either by hand or by tool
– all adjusters are fixed height (independent of setting)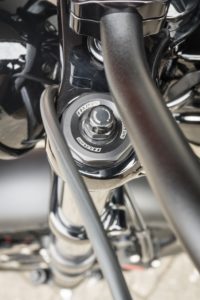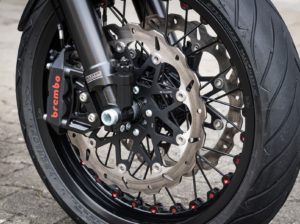 Colors:
– Black (DLC) inner tube
– Black outer tube
– Black bottom
– Laser etched logos
Available Lengths:
815mm – H-D DYNA