HYPERPRO FOR THE TRIUMPH TIGER 800 XR '16- MODELS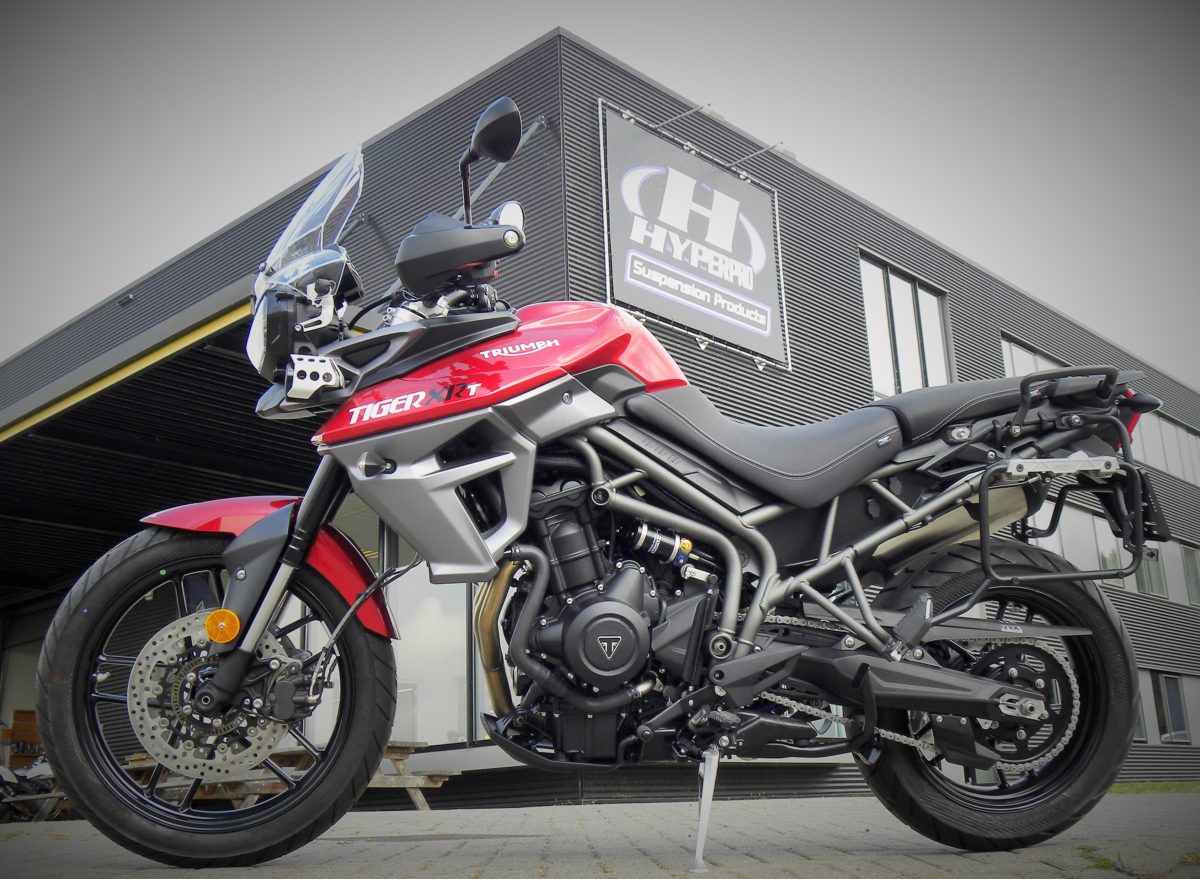 The Tiger 800 XR models provide the highest levels of comfort and technology for the perfect adventure. The Tiger 800 XR is the perfect motorcycle for everybody who is looking for easy riding and steering in daily traffic as well as comfort and fun on long distances.
For this motorcycle range Hyperpro has developed an extensive range of suspension products to improve steering, reduce braking distance and improve stability.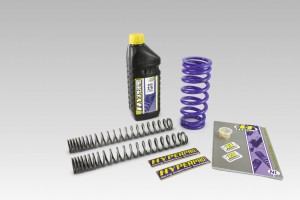 The progressive spring kit offers great value for money and will greatly improve steering and comfort.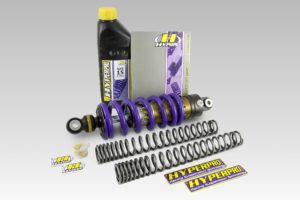 The next level would be to install a Streetbox which contains progressive front fork springs and a 460 emulsion shock absorber.
For riders who look for top level gear we also offer our 461 fully adjustable shock absorber which we advise to combine with our progressive front springs.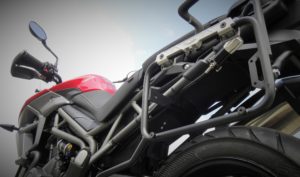 Next to all these products Hyperpro also developed a lowering spring kit which lowers the bike 25mm. This kit contains progressive front fork springs with a lowering link-kit.
Hereby a line-up of all products;
Front fork springs                               SP-TR08-SSA018            € 125,- retail excl. VAT
Rear shock spring                              SP-TR08-SSB018             € 90,- retail excl. VAT
Combi-kit                                            SP-TR08-SSC019             € 215,- retail excl. VAT
460 Emulsion shock absorber            TR08-0AE                         € 409,- retail excl. VAT
461 fully adjustable shock absorber   TR08-1AE                         € 615,- retail excl. VAT
Streetbox                                            SB-TR08-0AE                   € 480,- retail excl. VAT
Lowering kit front + rear                      SP-TR08-SLS018             € 189,- retail excl. VAT
For more info check your nearest dealer or email info@hyperpro.com