Ducati Scrambler suspension upgrade!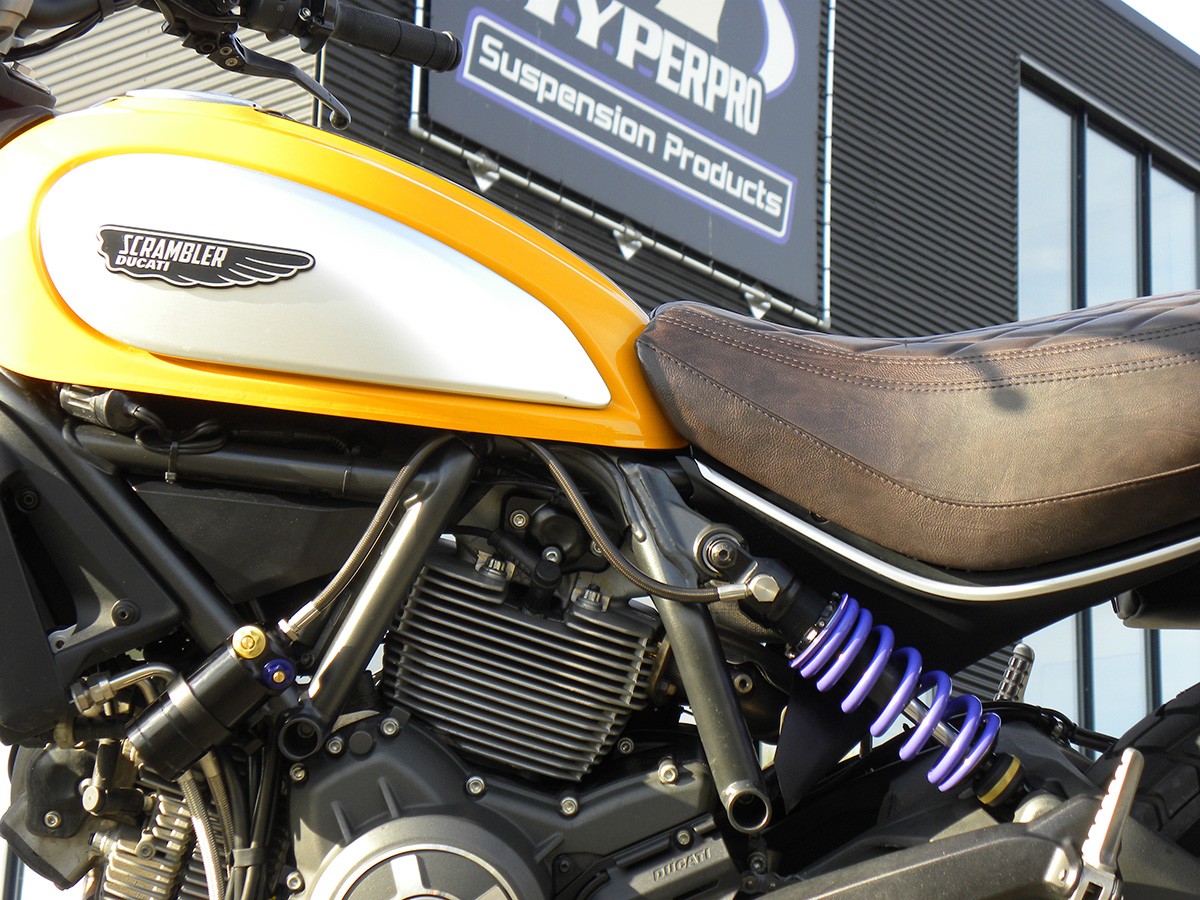 Ducati's Scrambler has been a great success since its launch. Not only in sales, but also in creating a modern "classic" lifestyle around it. With a lot of accessories.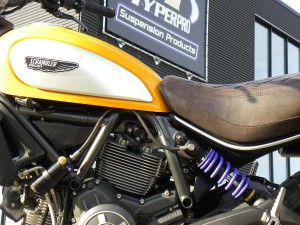 Some of the most useful "accessories" are now available from Hyperpro.
The fine shocks and fork springs are available as a HYPERPRO STREETBOX!, and separate as a 460 emulsion shock or a 461 full adjustable shock with a reservoir.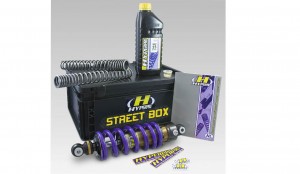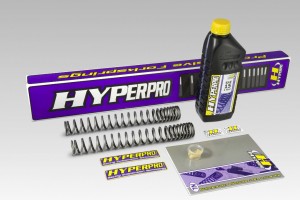 With changing the suspension on the Ducati Scrambler, the bike will handle even better. Not only while cornering but also on the straight.
The improved balance in the bike will give more handling and control and as a result of the stepless rising rate "progressive" Hyperpro springs, you will have the comfort, but also the firm feeling at the moment you want and need. Springs are available in purple and black
.